If you're looking for a fun new way to thank your team for their good work, check out this sneak peek of the new Post-it® Recognition Notes.  (They'll be available soon exclusively from 4imprint.)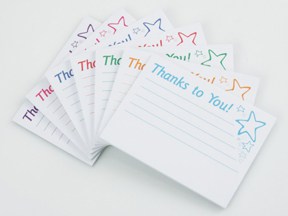 The brightly-colored sticky notes are available in a variety of different messages, such as Great Job!, Thanks a Bunch!  Way to Go! and Thanks to You!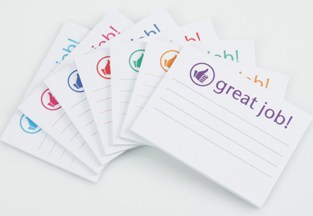 There is room for a few words of gratitude or congratulations at the center.  And, space at the bottom provides the perfect spot for your logo.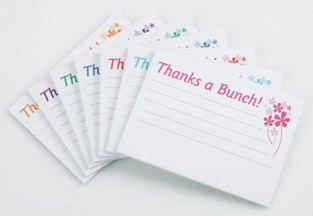 Stick them on someone's desk, door or bag as they leave for the day.  These promotional products let your team know that you appreciate their work.  You'll make someone's day.
-Suzanne