If you've ever felt like promotional calendars weren't made for you, it might be time to take a second look. A new line of promotional calendars is emerging that's modern and fun.
This Tattoo Art Calendar is one example.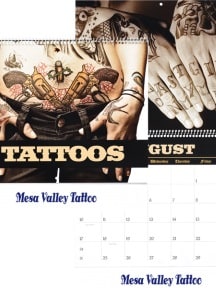 This calendar puts a new twist on an old idea. Each month in the calendar features a different tattoo masterpiece. These amazing body art creations will appeal to a wide range of audiences. Even if you don't have a tattoo, you're bound to appreciate the artwork.
Tattoos aren't the only option in this new line of modern calendars. The Extreme Sports Motivational Calendar is another update to the classic calendar.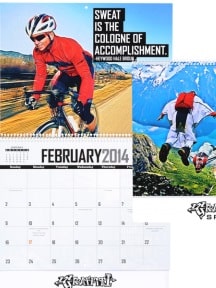 Traditional promotional calendars often feature motivations that aren't widely relatable. This promotional calendar does the opposite, by featuring ordinary athletes in extraordinary places. And, the message isn't really about athletics at all. It's about achieving what's important in life, and that makes this calendar resonate across age groups and demographics.
-Suzanne