We've all heard the phrase "the whole is greater than the sum of its parts." Well, here's a real-life example. It's called the Montara Spirit Tumbler.
This 4imprint-exclusive product takes the best features of our Montara Travel Tumbler and our Spirit Tumbler, and rolls them together into what could arguably be considered the perfect in-office beverage container.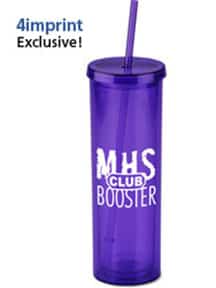 In addition to its hot, straight-sided design, the Montara Spirit Tumbler won't sweat when it's, well, cool. The double-wall construction prevents that from happening.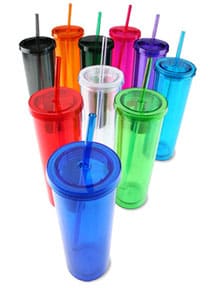 The promotional travel mug is perfectly suited for your summer promotions with its unique design, array of bright colors, and condensation-free construction designed to keep the beverages cool, in the cup and not on your desk.
-Suzanne