While traveling recently, this new style of chip clip caught my eye. As you can see, the design is eye-catching, cool and fun – very appealing.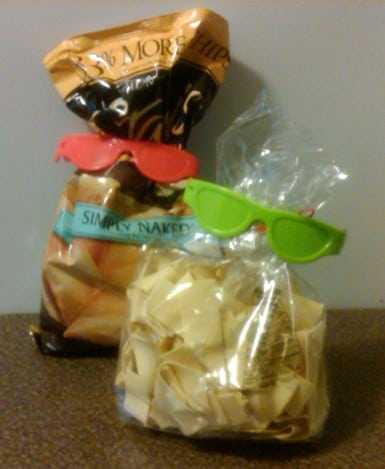 While this wouldn't work well for our customers (promotional products need a good spot for an imprint), it made me realize that chip clips might be ready for a refresh.
What do you think?  Do you think a newer take on the chip clip would take off?  If you could make chip clips more fun, what would you do?
I'd love to hear your ideas.
-Suzanne
PS – Have you seen The Holiday? Fastened to the package of chips, this chip clip reminded me just a bit of a scene from that film, where Jude Law performs as a character he calls 'Mr. Napkin-head' for his children.  If you haven't seen it, it's a great rental this time of year.