If you're selecting fleece jackets, here are a few things to help you choose a fleece that works:
1. Why are you buying it?  Fleece is generally given out for one of two reasons: gifts and uniforms.  If you're buying it as a gift, you'll likely want it to look attractive and have a great area for embroidering your logo.  A uniform has to have that and more.  Uniforms may need to be available in specific colors, come in a waterproof version or have pockets.
2. How important are options?  Some fleece products come in jackets and vests, full zip and quarter-zip, men's and women's styles.  If you're giving your team the option to select something they'll wear, choose a product with variations that make your team look good!
3. How would you like it to zip?  Zipper styles matter.  A full-zip is often sought after for on-the-job apparel whereas a half-zip is often used for gift-giving.
If you're looking for a fleece jacket that works as well as a gift as it does for outfitting your team, check out the Katahdin Tek Fleece Jacket.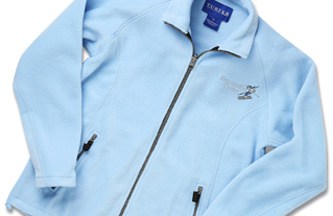 This jacket is an all-around favorite for quality and price.  It's available as a 1/4 zip and full-zip jacket, in men's and women's styles.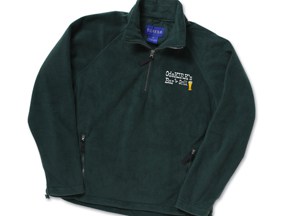 It comes in both a jacket and vest.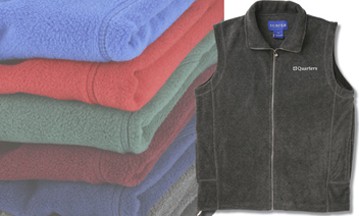 And, it works equally well for gift-giving and uniforms.  That makes it easy to take advantage of our 'no tape charge' for orders of 24 or more – you can give them to your staff and your best customers.
-Suzanne
PS – With our everyday apparel offer, there is no extra charge for larger sizes (up to 7XL!).  And, you can mix and match colors and men's/ladies' styles and get the price break for the total quantity ordered.