Planning a family reunion this summer?  Consider adding imprinted t-shirts  to the mix.
The t-shirts add an element of fun, make your family feel like one and provide a recognizable keepsake for reunion-goers.  (It also helps clear up any confusion about whether the person you're talking to is part of the park staff – or your 3rd cousin once removed!)
Here are three top-rated promotional t-shirts that work well for family reunion planners:
Family Reunion T-shirt #1
This tagless tee is perfect for a day in the summer sun. With 39 colors to choose from, you'll surely be able to find a hue that everyone can agree on!

Family Reunion T-shirt #2
If your family is partial to green apparel, consider ordering the Anvil Organic Cotton tee for reunion attendees.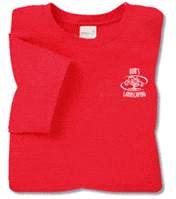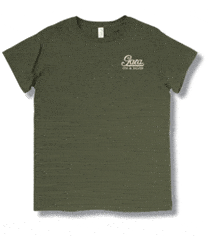 Screen your family's last name on the front or back to really show your pride.  It comes in both men's and women's sizes and styles.
Family Reunion T-shirt #3
We all know how surprisingly cool those summer night can get! With that in mind, if you feel your reunion might run after-hours, you may want to outfit the family with this lightweight, long-sleeve tee from Jerzees.
Enjoy the reunion.
– Suzanne