As a way to give back, 4imprint awards two $500 gifts of promotional products to charitable groups and agencies every business day. We love hearing about the creative ways these organizations use their one by one® products and hope their ideas provide some inspiration for your next promotion.

Wings of Eagles Ranch
For nearly 20 years, the Wings of Eagles Ranch in Concord, N.C., has provided year-round therapeutic activities for special needs children and young adults. Founder and Executive Director Christine Cronin started the ranch after seeing how her son, Brendan, who was born with cerebral palsy, benefited from therapeutic horseback riding. Lovers of nature, Cronin and her husband started the ranch to offer horseback riding, as well as outdoor activities like a zip line and climbing wall. The ranch, which also offers six summer camps, field trips and riding lessons, is said to be a place where "limitations transform into limitless possibilities." Through these activities, special needs participants are given the opportunity to do things they wouldn't do anywhere else, helping them strengthen their bodies, increase self-esteem and make new friends.
Wings of Eagles Ranch was the recipient of a one by one® grant from promotional products retailer 4imprint®. It used the grant to purchase a table throw and sport bottles. Getting a donation such as this ultimately benefits the families who visit the ranch. "We keep our fees as low as possible because many families are financially strapped due to procedures and medications," says Board Member Denise Brophy. "We rely on grants, fundraisers and donations, so a donation such as this is very important to us."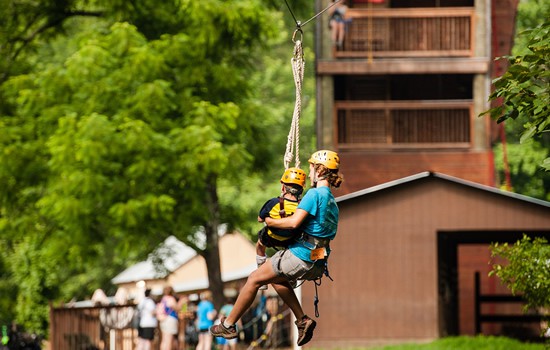 The Corps Foundation: one by one story
Until 2006, The U.S. Army Corps of Engineers (The Corps) was the only national agency of its kind that did not have a non-profit partner to raise awareness of its natural resources work. That year, a group of volunteers launched The Corps Foundation to fill this gap. The foundation is essentially an extension of its national partner, working to support our lakes and waterways and boosting awareness of natural resource conservation, water safety practices and recreational opportunities.
The Corp manages 12 million U.S. acres of wildlife and fisheries habitats in 43 states. Along with that, 54 non-profit organizations—known as "friends" groups—work locally to support lakes and waterways in their areas. The Corps Foundation acts as an information network to these friends, providing them with training and information in grant writing, fundraising and promotional awareness. The Corps Foundation also has established its own membership base, which provides the organization with a network through which to disseminate information, raise funds and recruit volunteers.
The Corps Foundation was a recipient of a one by one® grant from promotional products retailer 4imprint®. The foundation received tote bags that it will use as a membership premium during its upcoming membership drive. As the organization reaches out to its database of 645 individuals and organizations, it plans to incentivize those who join or renew with the tote as a thank you gift. "It's one more way for us to demonstrate and thank the people who want to support us and to give them something valuable in return," said Donna Asbury, board member and membership committee chair. "It's also important for people to see our logo and to see we are working for their benefit and for the benefit of our natural resources."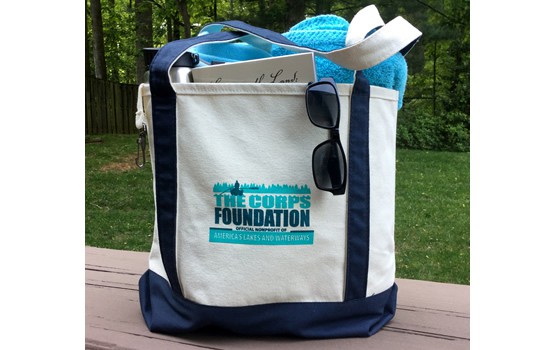 KPETS
The gentle touch of a therapy pet can brighten even the darkest of days. Keystone Pet Enhanced Therapy Services (KPETS) understands this all too well. The nonprofit organization's registered therapy teams provide comfort to individuals of all ages and from all walks of life. From the physically challenged to those suffering mental and emotional difficulties, the healing effects of a nuzzle or snuggle can go a long way. KPETS volunteers spread joy to those in retirement facilities, hospitals, hospice, schools, libraries and more. The human/pet teams consist of more than 350 volunteers, 400 dogs, several cats, mini horses and even a Juliana pig. Together, the teams make more than 8,000 visits each year.
KPETS was the recipient of a one by one® from promotional products retailer 4imprint®. It used the grant to purchase adorable plush dogs donned in KPETS logo'd t-shirts. The dogs, along with candies and other goodies, were placed in a basket and used as centerpieces, and later, raffle items for the KPETS annual fundraising dinner. "We were just elated to receive this grant," said KPETS' Karen Gerth. "It was the answer to our prayers!"
The dinner was a huge success—it brought in more than 130 volunteers and community supporters and close to $13,000. It was KPETS' best fundraiser, ever! Several therapy dogs attended the event, as well. And the emcee, a local TV personality, surprised everyone by bringing her own unofficial therapy dog. A two-time cancer survivor, she knew firsthand the positive impact a pet can have on healing.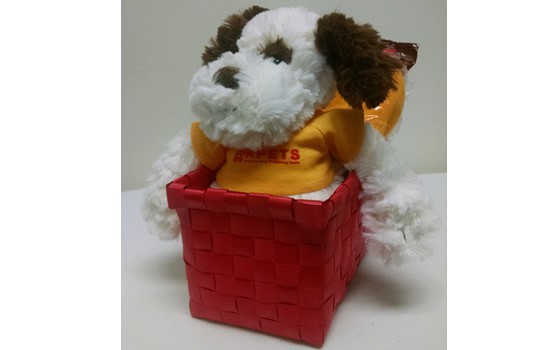 Life Force
Backed by its motto of "Commit, Learn, Inspire," Kimberly High School's Life Force club promotes drug-, alcohol- and tobacco-free lifestyles. Members commit to healthy lifestyles, learn about risky behaviors and inspire their peers to do the same. "Knowledge is power if you use it to make healthy choices," says Kathy Verstegen, Kimberly Area School District's registered nurse. Students who take the Life Force pledge must acknowledge a positive force in their life—the thing they wouldn't risk losing due to drugs, alcohol or tobacco use. Some name future plans or athletics. Others name the respect of their parents or younger siblings. Of the 1,500 students at Kimberly High, 350 have signed the Life Force pledge, and many others have made the commitment. Life Force rewards its members by providing opportunities to participate in fun, active and healthy activities, free of charge or at a reduced cost. Activities include BINGO night, movie nights, tailgate parties, Milwaukee Brewer® games, hockey games and trips to Six Flags Great AmericaTM.
Life Force was the recipient of a one by one® from promotional products retailer 4imprint®. It used the grant to purchase Risky Business sunglasses for its members and others who are interested in the club. "The thing that identifies Life Force most is the sunglasses," said Verstegen. "I'm so thankful for 4imprint's willingness to work with schools … it's nice to have a local company's support in making our community a better place."