You want your trade show booth to look perfect, but you also want it to stand out from the rows of cookie-cutter spaces. What can you do to catch prospects' attention without going overboard?
We checked in with Sarah, a trade show expert in our merchandising department. She shared some tips and recommendations to help make your booth cozy, comfortable and well-lit—just what you need to attract and hold a crowd.
EuroFit displays feature a smooth, polished look:
Sarah recommends the EuroFit line of displays, straight walls and table covers that feature a FREE set-up charge, full-color graphics, and a modern, polished look. "They set up quickly by stretching a fitted fabric cover printed with your artwork over a lightweight frame," she said. "It's a knit polyester panel with a dye-sublimated imprint that slips over the frame like a pillowcase." This design will save your staff time when it comes to setting up and tearing down. And these display items are available in a variety of sizes to fit your needs.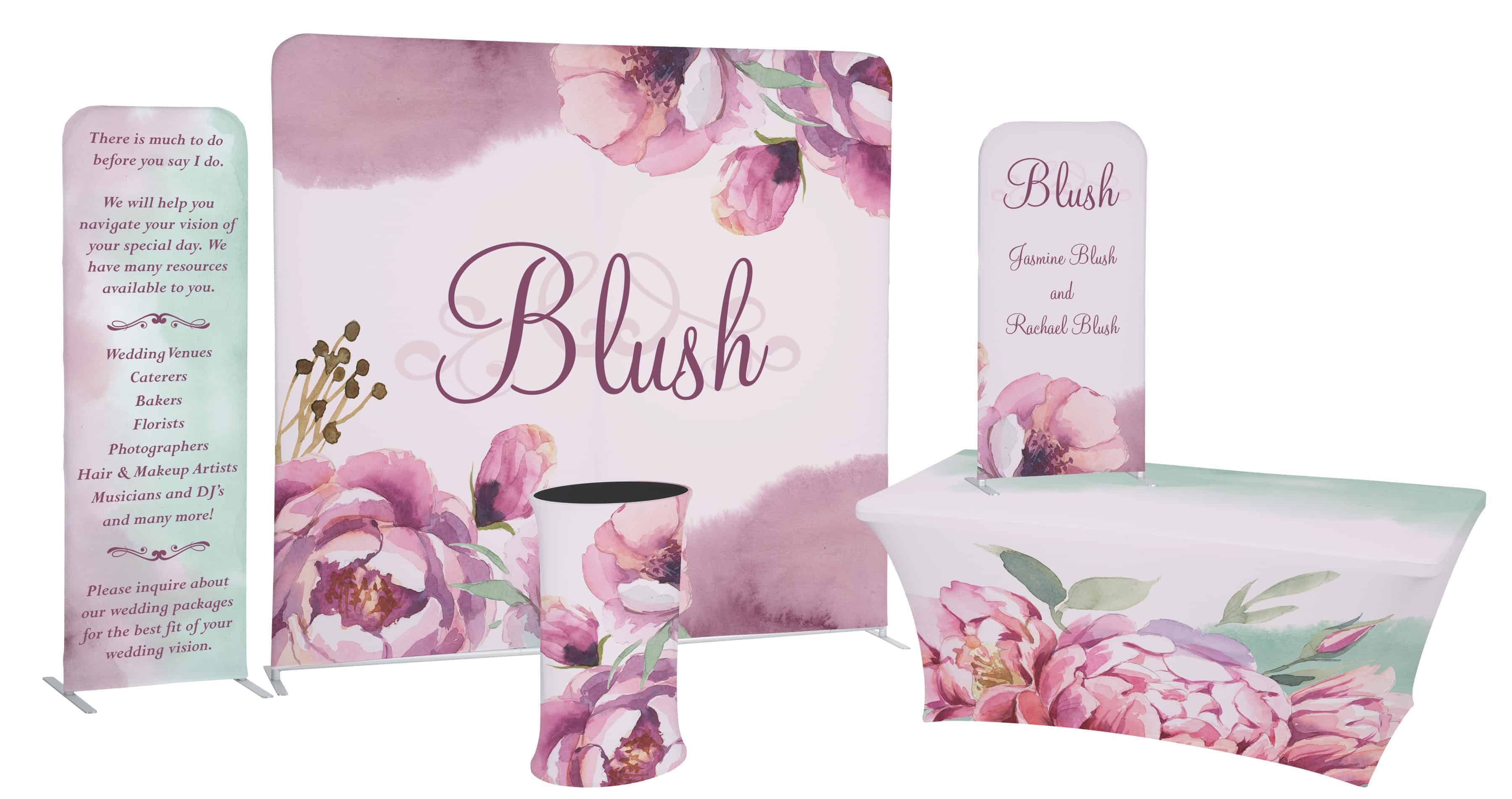 Put your message in lights for an eye-catching booth:
Shed some light on your booth with specialty floor displays that feature built-in lighting for a dramatic effect. "From your large floor display down to the smallest giveaway, your name will shine," Sarah said. For example, the 120850 Backlit HopUp Curved Floor Display features a rear diffuser graphic panel and LEDs that light up your message. Outfit staffers with a 147767 Supernova Light Lanyard or 148403 Limelight Badge—these light-up wearables help create a super-modern look.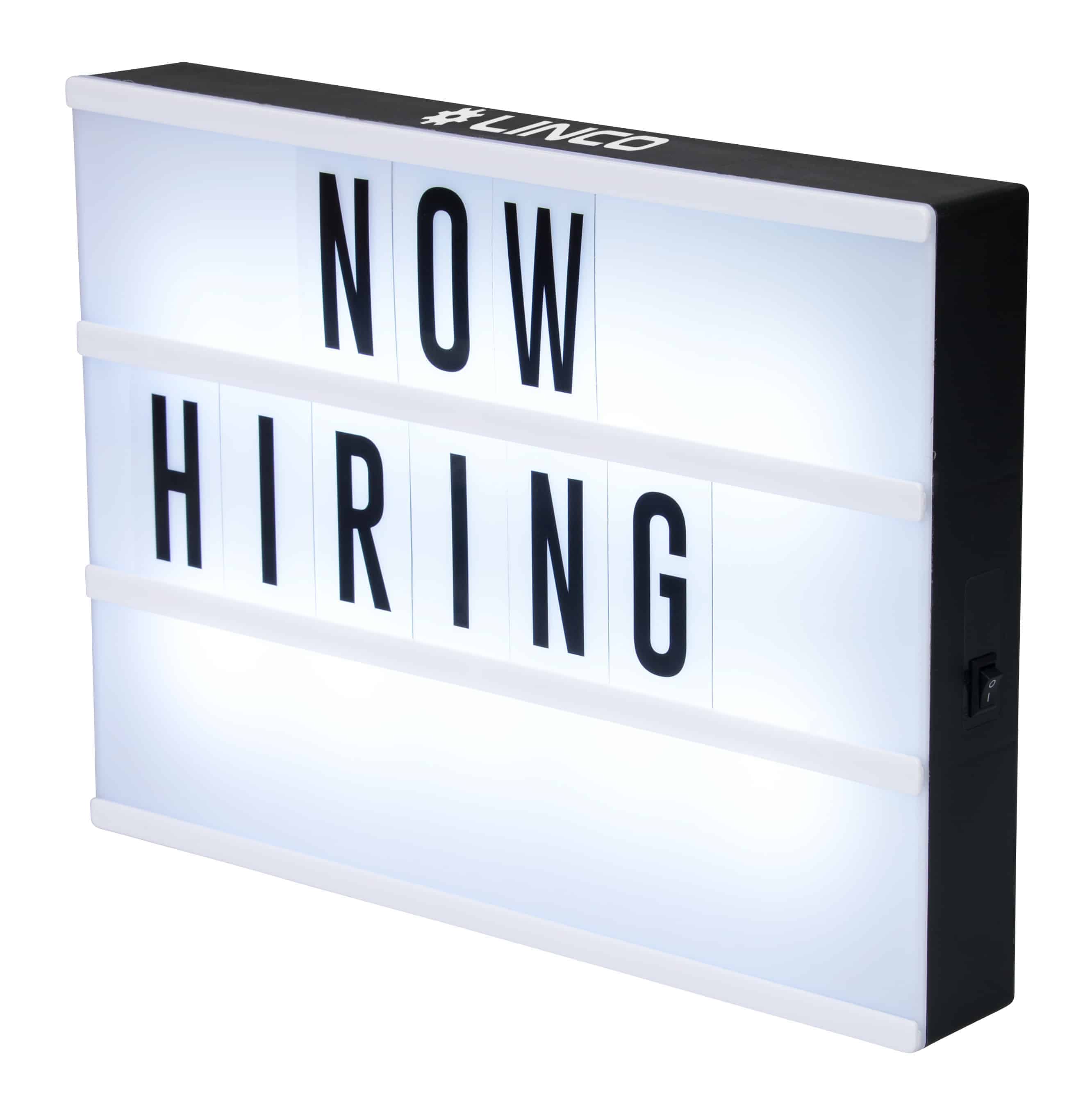 Draw customers to your booth with a cozy conversation space:
"Adding a portable countertop or using a pop-up serving station to create a coffee bar is a terrific way to help draw customers into your booth for face-to-face conversation," Sarah explained. "It also provides great additional storage for giveaways!" Serve up logoed bottles of water, snacks, hot drinks or other thoughtful promotional items—then watch the customers and prospects flock to your space for goodies.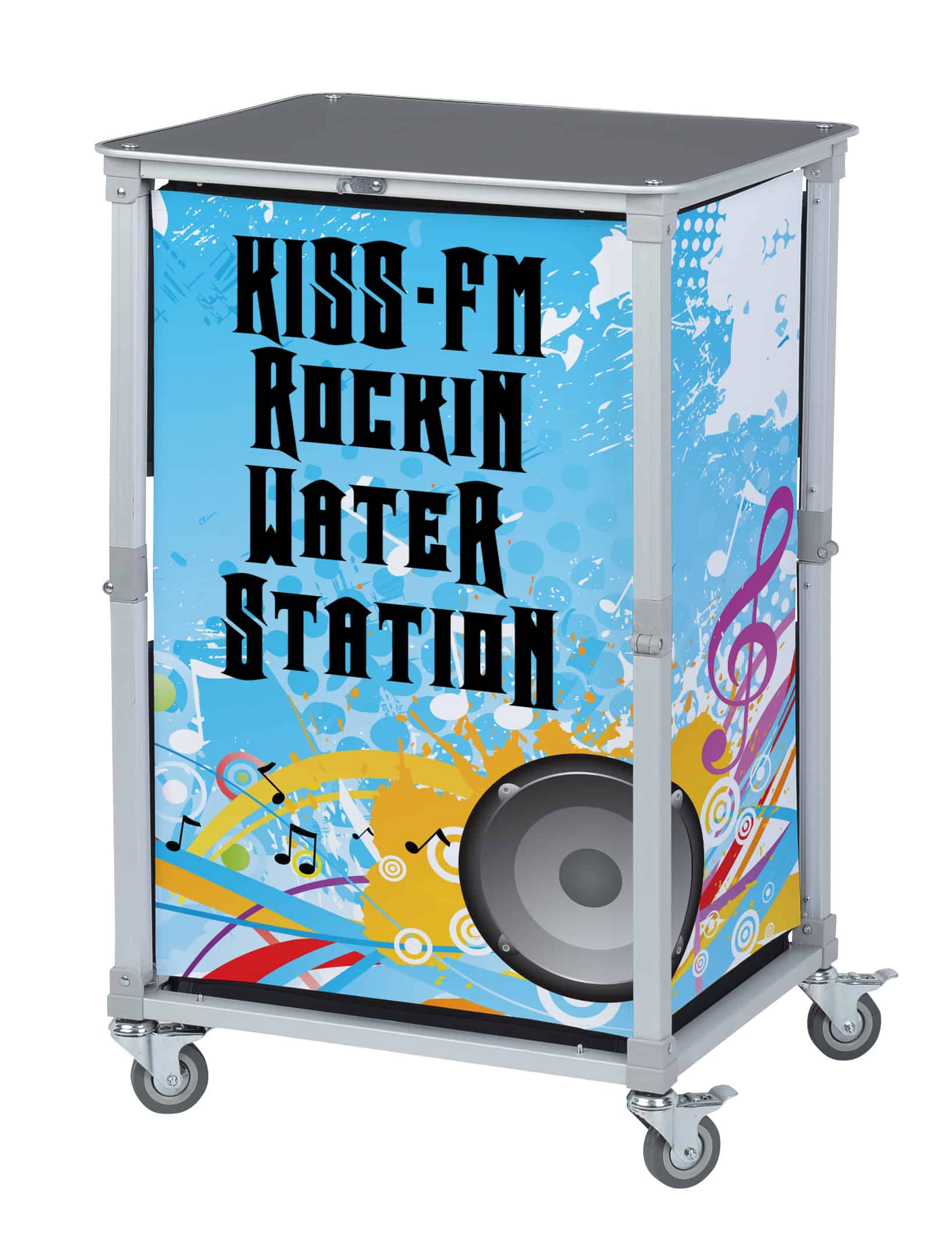 Simple booth assembly gives staff more time for the important things:
Your booth staffers have a lot of time and effort invested in renewing old customer relationships and making new ones. The less time they spend assembling displays or other show gear, the more time they'll have to meet and greet passersby. Create an easy-to-assemble space with a few of Sarah's recommendations.