Capturing the attention of an increasingly distracted population is no easy task. But Stephanie, our trade show merchandiser, has you covered. Choose customized displays and banners to draw attention to your brand and direct customers, prospects and volunteers right to you.
Grab their attention with custom sail signs.
Sail signs are one marketing channel you can use at live events to drive traffic—even from a distance. Our sail signs come in a variety of shapes and sizes, including indoor and outdoor designs, multiple imprint locations and various base styles to suit your needs. Set the One-Sided 7′ Indoor Razor Sail Sign on its scissor base to direct traffic at job fairs. The stunning shape of the One-Sided 9′ Petal Mesh Sail Sign or the One-Sided 9′ Claw Mesh Sail Sign will certainly make your message stand out. The eye-catching shape, size and double-sided graphics of the Two-Sided 17′ Outdoor Sabre Sail Sign is a beacon for your brand.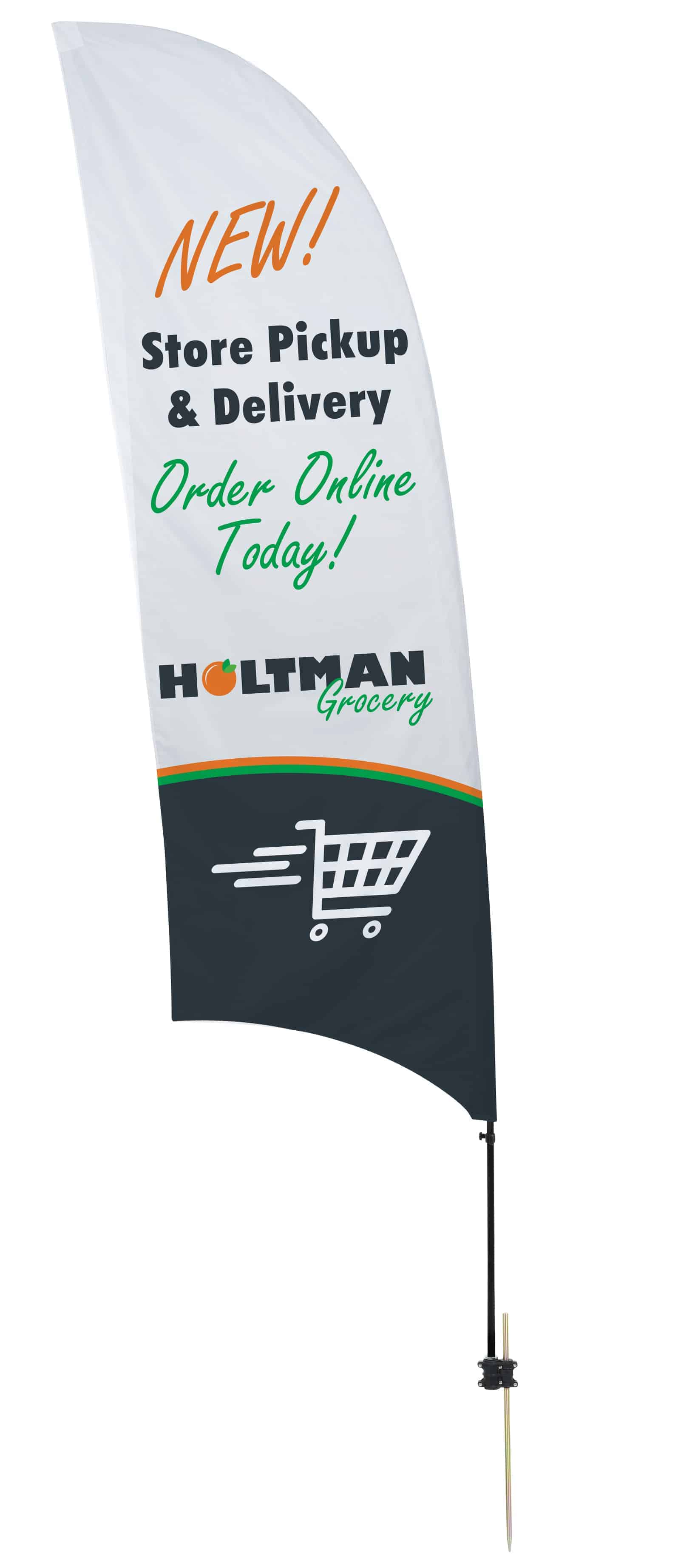 Weather the weather with outdoor banners.
Outdoor displays are specially designed to withstand the elements while increasing your company's visibility. The Value Outdoor Banner is a budget-friendly choice that comes in several sizes and includes your full-color graphics. The Indoor/Outdoor Retractor Banner makes excellent use of your space, whether you're inside or out. Sidewalks are often underutilized as advertising space, but you can route more passersby through your doors with a Sidewalk Messenger with Double-Sided Graphics. Mark starting lines or claim your space with the One-Sided Four Season Outdoor Event Barrier.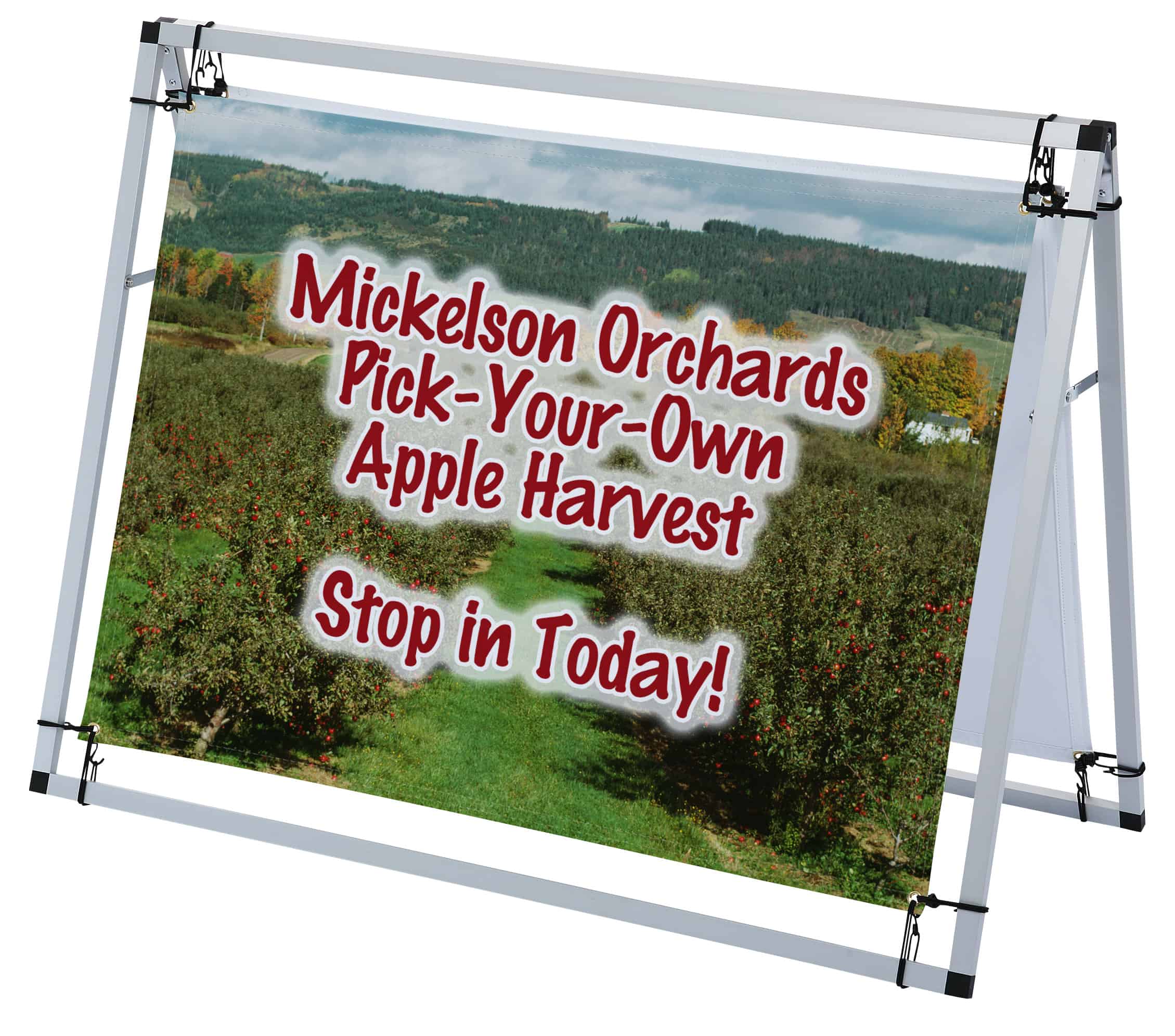 Display your literature like a pro.
Brochures, catalogs, flyers and the like are an important way to remind prospects about your offerings long after the trade show ends. From simple to elaborate, there are several products that will display your "take me" literature in a professional way. For business cards, the Horizontal Card Holder is an affordable, compact way to display your contact information. Place catalogs free for the taking in an Exhibitor Economy Series Literature Display. The Floor Literature Display has a decorative look, but offers access to your literature from both sides. Showcase your catalog and advertisement side-by-side on the Barracuda Retractable Banner with Literature Pocket.

Embrace the versatility of retractable banners.
Retractable banners are available in several styles and fabrics for a variety of budgets and uses. For sales and events that are temporary, the polypropylene Promo Retractable Banner gives you a professional look at a very affordable price. Laminated polypropylene provides added durability to the Value Retractor Banner Display for prolonged use at various events. The Imagine Quick Change Retractable Banner with Table is perfect when you want to use different graphics at different events, thanks to its easy-to-swap vinyl banner. The adjustable Stellar Retractable Banner Display lets you adjust the banner height to suit your needs, and the opaque fabric creates a matte effect that makes your graphics stand out beautifully.